Children's invasive bacterial infections are surprisingly reduced as a result of pandemic efforts.
According to a study, during the COVID-19 pandemic, nonpharmaceutical interventions (NPIs) considerably reduced the rates of S. pneumoniae and Salmonella spp. among nine primary pathogens of invasive bacterial infection (IBI) in children.
The researchers concluded, "This finding shows that public health initiatives may contribute to the prevention of some IBIs in the pediatric population."
The researchers monitored pediatric IBIs caused by nine infections (S. pneumoniae, H. influenzae, N. meningitidis, S. agalactiae, S. pyogenes, S. aureus, Salmonella species, L. monocytogenes, and E. coli) at 22 hospitals across Korea from January 2018 to December 2020. They then compared the annual incidence of COVID-19 before and after the epidemic.
In all, 651 instances were found, with annual occurrences of 194.0 cases per 100,000 in-patients in 2018, 170.0 cases in 2019, and 172.4 cases in 2020. S. agalactiae was the most prevalent pathogen in infants aged 3 months (n=129, 46.7 percent), S. aureus in children aged 3 to 24 months (n=35, 37.2 percent), Salmonella spp. in children aged 24 to 60 months (n=24, 34.8 percent), and S. aureus in children aged 5 years (n=128, 60.7 percent). [Pediatric Infectious Diseases Journal, 2022;41:91-96]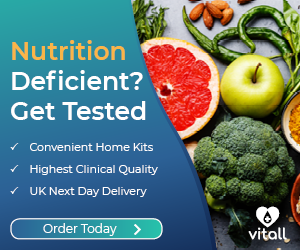 Invasive pneumococcal illness (11.5 vs 26.6 per 100,000 in-patients; p=0.014) and Salmonella spp. infection (9.4 vs 22.8 per 100,000 in-patients; p=0.018) incidence rates decreased by 57 percent and 59 percent, respectively, from 2018 to 2019. Invasive infections caused by S. aureus, S. agalactiae, and E. coli, on the other hand, showed no significant alterations.
"The difference in the transmission route by organism is the most likely explanation for the differential impact of COVID-19 NPIs on the epidemiology of pediatric IBIs," the researchers wrote. "Streptococcus pneumoniae, Streptococcus pyogenes, and Hemophilus influenzae live in the respiratory tracts and are mostly transmitted from person to person via inhalation of respiratory droplets or close contact." [J Clin Microbiol, 46:225-234, 2008; JAMA, 277:38-43, 1997]
Day care attendance and crowding have been linked to an increased risk of invasive pneumococcal illness in children by enabling person-to-person transmission and nasopharyngeal carriage, according to previous research. [BMC Pediatr 2018;18:144; JAMA 1995;273:859-864] [BMC Pediatr 2018;18:144; JAMA 1995;273:859-864]
"During the COVID-19 pandemic, it is likely that school closures, avoidance of daycare centers, mandatory use of facial masks, and improved personal hygiene led to a significant reduction in pneumococcal transmission," the researchers said.
During the COVID-19 pandemic, many countries, including South Korea, reported a significant decrease in respiratory viral infection. Pneumococcal infection may have decreased due to a decrease in viral respiratory tract infections. [JAMA Netw Open 2021;4:e2115973; Emerg Infect Dis 2021;27:1685-1688]
"However, a decrease in Salmonella spp. infection, a nonrespiratory pathogen," the researchers concluded, "is more likely a direct outcome of NPIs itself through reinforcement of personal hygiene and cessation of movement and person-to-person interaction."
The current study had a number of flaws. Reduced healthcare-seeking behavior during the pandemic, for example, could have contributed to the drop in reported IBI cases. It was also unable to tell whether the drop in IBIs was due to a decrease in bacterial transmission and acquisition or a decrease in viral respiratory tract infections. Finally, in this monitoring, the researchers did not establish serotypes for H. influenzae and S. pneumoniae.